Junction Businesses: Continue Offering Gift Cards, Delivery, Pickup, & Virtual Services
The Province of Ontario has declared a stated of emergency order all non-essential businesses to close their physical locations as of Saturday, April 4, 2020. The list of essential workplaces can be found HERE.
HOWEVER, "this does not preclude the provision of work and services by entities not on this list either online, by telephone or by mail/delivery." While, non-essential businesses may not open their physical storefront, you may provide alternative methods of sale, including online sales, delivery, and curbside pickup. You may also offer gift-card to be used later, on your own or through external sites (see below).  
See below for a variety of online options that will promote your business/offerings at NO COST TO YOU. It can't hurt to take advantage of all!
On this page: 
Junction Business Offerings Promo
Distantly – Online Donation Platform – Initiated by TABIA, the City of Toronto, & Digital Main Street!
The Neighbourgood – E-Gift Cards Platform
Stay Home Toronto – Promote Your Adapted Business
Ambassador – Restaurant & Retail Online Ordering System
GiftForward – E-Gift Cards Platform
1. Promote your services across the junction bia platforms 
The BIA has been heavily promoting the Junction Gift Card, Delivery, and Pickup Offerings to our 2,600+ opt-in subscribers and our 15,000+ fans/followers over the course of this pandemic, and will continue to do so.
This is an ongoing and updating list of local Junction shops, services, and restaurants that are not only open to support the community, but will also be offering Gift Cards, Home Delivery, Takeout/Pickup, and Other Special Offers and Discounts! 
If your business is able to facilitate the sale of Gift Cards, Delivery, Curbside Pick-up, or any other special offers/considerations, please fill out the form below. Email operations@torontojunction.ca if you require the removal of an older entry.
2. Distantly – A Simple Online Donations Platform promoted by the city
Toronto Mayor John Tory highlighted the launch of an online donation platform that allows community members to make direct donations to small businesses to help lessen the impact of the COVID-19 pandemic. This platform allows customers to continue to support local main street businesses impacted by non-essential closures, such as coffee shops, restaurants and hair salons.

Junction businesses can set up their free Distantly account today. Toronto residents who are able, can make a secure online donation to their favourite local business. These contributions will help to alleviate expenses, such as rent and payroll.

The platform was developed in partnership with the Toronto Association of Business Improvement Areas (TABIA), The Junction BIA's umbrella organization, and Digital Main Street, a City and TABIA initiative to help brick and mortar main street businesses open an online presence. 
3. Promote Your gift card SALEs with the neighbourgood
Get free content creation help and sell e-gift cards
The Neighbourgood
 is a social good initiative here to support Toronto small businesses for FREE with:
Marketing support
They've assembled a team of content creators (photographers, copywriters, social media experts, graphic designers, etc.) who are eager to donate their skills to help you communicate your current offerings. 
Register here
 and they'll pair you up with the right volunteer.
Sell e-gift cards

They'll setup and promote your e-gift cards. It's FREE to participate and ALL PROCEEDS GO TO YOUR BUSINESS. They've partnered with a gift card platform called GiftUp! that allows the community to securely purchase gift cards. Funds from purchases are deposited directly into your business's bank account and there's an easy-to-use app for you to manage redemption.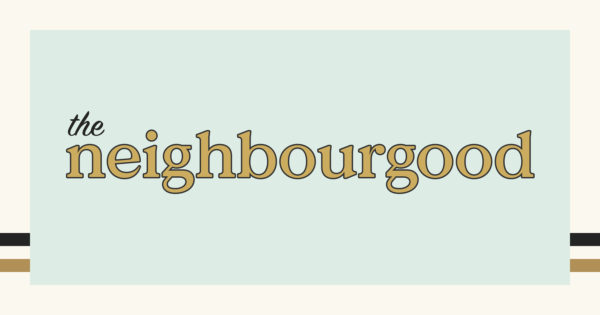 4. Operating businesses: Promote your Services on STAY Home Toronto
The Stay Home Toronto Initiative was established to reinforce the the message for residents to stay home, but to also encourage us to consider and support small businesses in our communities at the same time. Even if you are adapting your business to support social distancing, it can be a challenge for the community to find out about you. 
The Stay Home Toronto Website profiles small business owners across Toronto who have adapted to provide online, virtual, and other services we can all use while staying at home. Restaurants that have adapted to deliver. Fitness studios that offer classes to take at home. Music studios that offer online guitar lessons. Therapists that offer video counselling. And many more! 
How to get your small business added: 
Fill out some Basic Info on their Contact Us page. 
Stay Home will do all the work the find your logo and write a brief description. 
Your business will be added to the website within 2-3 days. 
be sure to follow them on Instagram @stayathometoronto
This is a FREE SERVICE for your business and it will continue to grow. As more 
Junction businesses get involved, The Junction BIA will be able to support these services across to our 
2,600+ opt-in subscribers and our 15,000+ fans/followers over the course of this pandemic.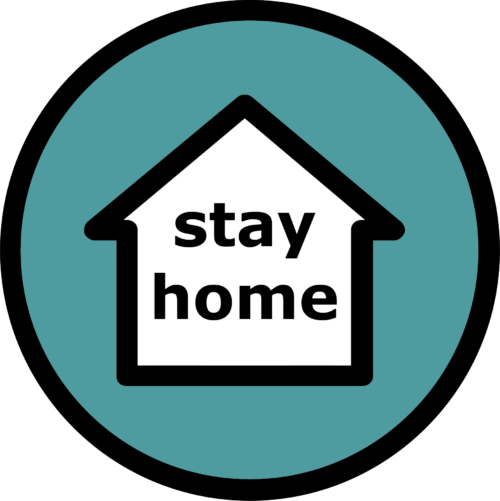 5. Deliver Without High Delivery fees 
A tech-savvy owner has come up with a way to help restaurants (and retailers) transition to online food/product ordering while keeping 100% of the profits. Ambassador offers an e-commerce ordering solution called Smart Cart, which they can embed directly into a restaurant's website, or build into an entirely new website.
There's no app to download. The websites they design have an ordering interface that looks and feels like Uber Eats. Customers can place orders right from Instagram and Facebook Messenger, too, directly to the restaurant. Businesses will still need to arrange the deliveries, but the system affords them the ability to complete contact-free payments, just like Uber Eats, while keeping 100 per cent of the profits.
To learn more, click HERE.  .
6. SELL GIFT CARDS ONLINE USING GIFTFORWARD
GIFTforward partners with businesses to offer gift cards to the public at discounted rates, to be used once your business reopens. It is a simple to use online platform and they have WAIVED THEIR FEES (will make no profit) to help businesses get the cash to survive. Should many Junction businesses partner with GIFTforward, we can promote these opportunities across our social media platforms. 
Note: The language used on their website is restaurant-focused, but is currently being updated to reflect all businesses offering gift cards.