2990 Dundas St W., Suite 105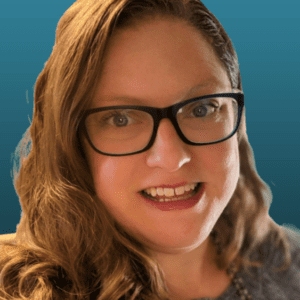 As a therapist and parent, Jessica Diamond knows that parenting can be challenging – and when things are out of balance, chaotic or overwhelming, it can almost feel impossible. When her young child needed support, Jessica saw firsthand how difficult it can be to access mental health support for kids and families in Ontario. 
Jessica knew it didn't have to be this way, so she used her wealth of experience to create a place where children and their families could access evidence-based support that was right for them. Families need access to high-quality treatment for their children, not a tangled mess that requires a full-time job to coordinate. They need a one-stop shop for their children to access help from a dedicated team of mental health providers. In other words, they need help from a hub, a help hub! The Help Hub opened in 2021 to achieve Jessica's mission; one child, teen, and family at a time.
The Help Hub is staffed by a dedicated team of professionals ready to guide your child and family to mental health solutions. They offer psychological assessments, mental health care from age five and up, parent coaching, and family therapy. The Help Hub team specializes in various mental health areas, including forming strong family attachments, helping young people build meaningful relationships, and nurturing early childhood mental health. All treatments are personalized for your child's and family's specific needs. All Help Hub sessions take place in a safe, positive, and inclusive space, free of judgement – because being heard and supported is vital to helping young people and families explore, learn and grow together.
Jessica has worked in children's services for over 15 years, gaining valuable insights into the resilience of families and children. Fluent in Spanish, Jessica lived in Mexico earlier in her life and loves to explore delicious food from other cultures. Jessica's family loves playing entertaining and educational board games. Their current go-to favourite is Taco Cat Goat Cheese Pizza. Jessica frequently sources new books and toys for the clinic by shopping locally at Type Books and Caribou Gifts.
You can find more information about all the Help Hub services and links to great mental health resources on their website. 
Member of the Month
Our Member of the Month features will shine a light on the businesses within the Junction and allow customers to get to know their neighbours who run the shops in our community. If you are a Junction BIA business interested in sharing your story with us and being featured by The Junction BIA, contact Carol Jolly, Executive Director.