Chris Middleton is a freelance writer based in Toronto and the new Member of the Month Copywriter for the Junction BIA.
His writing has been featured in Exclaim!, Parton and P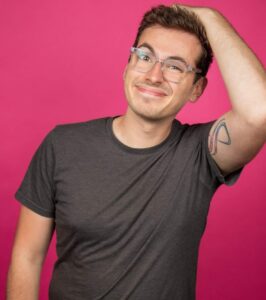 earl, and The Humber Literary Review Student Spotlight. He's also getting an MA in Creative and Critical Writing at the University of Gloucestershire online.
Growing up in the Junction, he saw first-hand how much of a vibrant and welcoming community it can be. Some of his favourite things to do are grabbing a burrito at Playa Cabana Cantina, checking out what's on tap at Indie Ale House, or catching up with friends at 3030.
He's so excited to highlight the amazing community that is the Junction and all that it offers! If you're interested in sharing your story with Chris and being featured by The Junction BIA, email Carol Jolly, Executive Director.