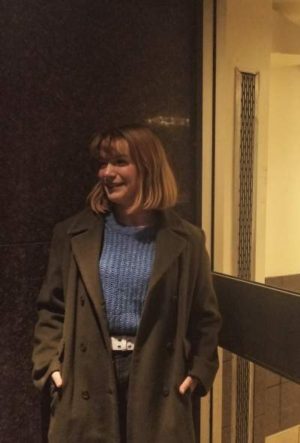 Riley Wiley is a first-year Journalism student at Ryerson and an intern with The Junction BIA. She has lived in the Junction her whole life. She was a Design Studio student at Western Technical Commercial School, but first discovered her love for journalism at a co-op with the West End Phoenix newspaper.
In her spare time, she likes to browse the Arts Market's basement to add to her extensive jacket collection or test out Delight's ice cream flavours, whatever the season. Riley's favourite pieces to write are those that allow her to personally connect with someone's lived experiences and understand their inspiration.
Riley will be writing the NEW Member of the Month features for the BIA, which will shine a light on the businesses within the Junction and allow customers to get to know their neighbours who run the shops in our community. If you are interested in sharing your story with Riley and being featured by The Junction BIA, email Carol Jolly, Executive Director.