2907 Dundas St W.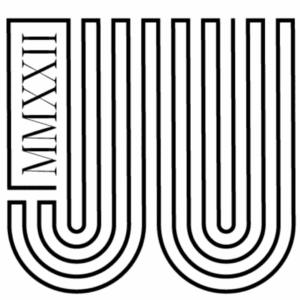 Junction Underground, the Junction's newest entertainment and events venue, opened in June 2022. It is another result of the collaboration between Alex SenGupta and Drago Nagoda, who have been good friends since they met in grade 9 at nearby Humber Collegiate. Alex and Drago have years of experience running businesses throughout the West End and the Junction. But for their latest project, the pair renovated the former Junction City Music Hall to create Junction Underground, a fun local venue with great beer, cocktails, and events for everyone. For Alex, modernizing a historic space in the neighbourhood where he spent his youth was a passion project that more than justified all the hard work. Meanwhile, Drago had always dreamed of being a venue owner, and he couldn't have picked a better spot since Junction Underground is around the corner from his place! 
Inside, the old music hall has been updated so much that long-time residents no longer recognize it, but Junction Underground maintains the hall's character as a fun and welcoming place for all. That character is reflected in the events you'll find there, with everything from live music and DJ sets to parties for kids, as well as comedy and drag shows. Creating an inclusive and diverse environment was of utmost importance from the outset for Alex and Drago, as they consider these values essential for the venue and the Junction itself. Another priority was preparing the space to host live music again, as it had for many years. It took a lot of work, but Junction Underground welcomed local up-and-coming bands again, fulfilling its historical role as a live music hub. Drago and Alex are particularly excited about an upcoming performance by Afterparty, an 80s cover band that Alex plays with. The concert is set for Halloween weekend, October 27th, and proceeds will benefit Music Counts and Capes for Kids at Holland Bloorview Rehabilitation Hospital. There will also be prizes for whoever has the best 80s costume!
The name came naturally since their location is both in the Junction and underground. However, Junction Underground also alludes to the music hall's local history connections. During the renovations, Alex and Drago learned that the space was a speakeasy in the 20s and 30s; they even discovered a secret entrance! The interior decorations feature many details and objects that reference the story of the space. While walking through the narrow hall, posters on either side commemorate past performances at the venue. When passing through an industrial-style fridge door, visitors are treated to a grand, open space with simmering light provided by the silver leaf trim, characteristic of prohibition-era clubs. A pair of antique speakers, which a collector donated, are not just for show; they are wired into the sound system to add texture to the sounds from every performance. The vintage-style curtains were custom-made by a seamstress based in the Junction. Topping everything off is a 100-year-old piano made at the Heintzman Piano Factory in the Junction, which sits ready to be played.
With so many local connections, Alex and Drago love to frequent local businesses. They both enjoy having dinner at Botham's a few times a month and have nothing but nice things to say about the staff at Junction Dental. Meanwhile, Alex's top choice for a quick bite in the hood is Taste Seduction; the Jerk Chicken soup there has changed his life!
Alex and Drago have no shortage of ideas for making Junction Underground part of the fabric of the Junction and the city. Hosting local acts and doing a battle of the bands are just a few of the things on the horizon. Ultimately, a fun, inclusive setting is the goal for now and for the future, and they are happy to have everyone in the neighbourhood along for the journey with them. You can keep track of updates from Junction Underground on their website and Facebook.

Written By: James Watson
Member of the Month
Our Member of the Month features will shine a light on the businesses within the Junction and allow customers to get to know their neighbours who run the shops in our community. If you are a Junction BIA business interested in sharing your story with us and being featured by The Junction BIA, contact Carol Jolly, Executive Director.