Introducing Our NEW Operations Manager – Melanie Neves!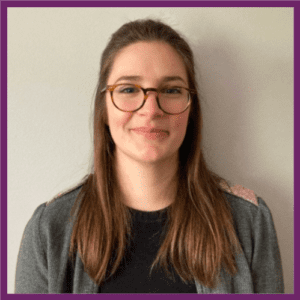 Joining our team on June 6, Melanie Neves is a performance-driven and accomplished individual with years of experience as an Educator, Arts and Events Manager, and customer experience-oriented Operations Manager with a passion for people and the community. With an insatiable curiosity and a knack for combining unusual sources of inspiration, she enjoys challenging and bold projects, devising creative paths to reach and exceed ambitious goals.

Melanie has coordinated and managed travelling art exhibitions worldwide, educational symposiums, music festivals in Ontario, and smaller music events throughout the City of Toronto. The pandemic has brought a little more peace and quiet to her life, and now she wants to impact a community that's a little closer to home.

She holds a Bachelor of Education and Arts from York University and a Master of Arts and Culture Management from the Valencian International University in Spain. In addition, Melanie has an Arts and Cultural Heritage Management Certificates from Bocconi University in Italy and the University of Maryland in the United States.

When she's not crafting events, Melanie participates in experiences curated by others, board game nights, or snuggling up to her cat while reading a book. So please help us in welcoming Melanie!

We also want to take this time to thank Matthew Mohan for contributing to our success over the last three years as our Operations Manager. He actively listened to members' concerns throughout the COVID pandemic. He assisted in lobbying each level of government for policy changes and grants to support the recovery of small businesses. He coordinated streetscape improvement projects; state-of-the-art anti-graffiti branded pole wraps, custom tree guards, AR murals, and our incoming Junction Butterfly Garden pollinator corridor. Additionally, he was an integral part of establishing the award-winning Window Wonderland outdoor art exhibition and supporting member businesses through the growth of CaféTO, recognized by the media as Toronto's Patio Lovers Paradise! Matt was a valued member of our team with an exceptional work ethic, and he will be missed. His last day with us will be June 30. We wish Matt all of the best in his future endeavours!