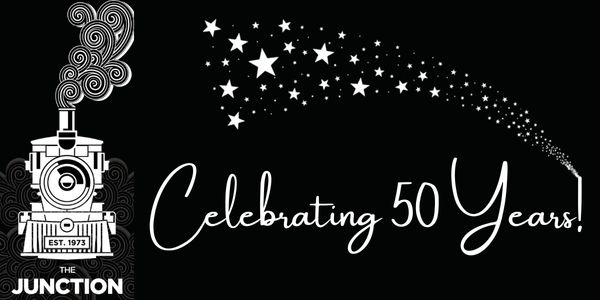 Have you heard the news? The Junction BIA is celebrating 50 years! As part of our anniversary, we will feature long-standing neighbourhood businesses that were here when the BIA was founded in 1973.
Commemorating our first Half Century Member, we have Solnik and Solnik PC Barristers and Solicitors, located at 2991 Dundas St W, founded in 1963 by Mr. Sidney Solnik!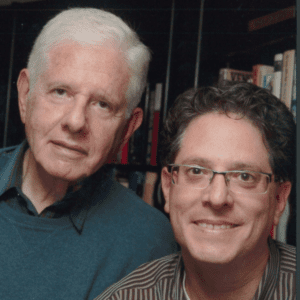 What is your name? Sidney Solnik.
What is the name of your business? Solnik and Solnik PC Barristers and Solicitors.
When was the year and date that your business started? My firm was initially called the Law Office of Sidney Solnik. A young lawyer, I opened my practice in June 1963. My office was on the second floor of the building at the corner of Dundas and Pacific, which also housed the Royal Bank of Canada. The second floor housed other professionals; I remember Dr. Haber was a professional who served the Junction community for many years until he retired. There was such a demand for his services it was common for patient lineups to extend through the hall and down the stairs. In the late 1960s, I moved a few doors over to our current location at 2991 Dundas Street West Toronto.
What was the inspiration behind starting your business? Has this changed since you started? Why did you decide to become a business owner? I originally graduated as a pharmacist in Toronto and worked as a pharmacist for a couple of years. I decided, however, to return to school to study law. My brother was a lawyer, and I found the law fascinating. I have always had a passion for justice and assisting the underdog. I was fortunate that my wife, Lola Solnik, trained as a legal secretary in England. Eventually, my wife became my legal assistant upon graduating from law school, and we worked together for over 60 years. My love for the law remained with me throughout my years in practice. Working in a large firm never appealed to me – although during my practice in the Junction, I did have partners, articling students, and junior associates from time to time. Managing and operating a small law firm is similar to any other small business – I interacted with and assisted other business owners, families and people who required legal services. As I operated my firm, our services were very personalized; I grew to know my clients very well and regarded them as family – while at the same time, my files dealt with a broad array of interesting areas of the law. I was able to assist my clients at a reasonable cost point. Since opening my practice in the early 1960s, I have always enjoyed working in and for the Junction community. I was also pleased to be involved in the Junction BIA, serving as both Chair and Director over the years. My son Manny Solnik followed in my footsteps and has been involved with the BIA since becoming a lawyer.
What does your business specialize in? Has this changed at all over time? When I first started, I practiced a very diverse area of law, including Criminal law, Family law, Business law, Civil litigation including Personal injury, Commercial disputes, Corporate law and other areas. I was also a

Registered Trademark Agent,

which was not unexpected considering my background as a pharmacist. I kept my practice broad, so I assisted my clients as required. Many years ago, it was more commonplace to find lawyers that practiced in many different specialties. However, this interest in studying many areas of the law was quite time-consuming. It required me to take many hours in continuing education to stay abreast of developments in the many different areas of law that I practiced. Not surprisingly, today, lawyers tend to specialize in a particular field.
My clients appreciated my efforts with customized and responsive services. As a result, our client base expanded from the Junction to the broader area of West Toronto. We continued to grow so that now our clients reside throughout the GTA – including Mississauga, Brampton and Richmond Hill and have even expanded to other parts of Ontario. The Junction has always had a diverse community, which continues to the present.
In 1993, my son Manny Solnik joined my practice as a partner. He decided to specialize in litigation, including Personal Injury, Employment Law and other areas. My son's focus on these areas allowed me to focus my practice on Real Estate Law, Wills and Estates, and Corporate law. On occasion, l continued to practice litigation involving Estates and Family law; however, I generally became more specialized in my latter years of practice. It is funny – as my son's practice has grown over the years, he also meets with a diverse array of clients who ask for his assistance in all areas of the law. As a result, my son has expanded the areas in which he practices to some degree. He also shares my love of the law. Even if my son does not handle a particular area of the law, he will still help our clients by ensuring they retain excellent counsel and overseeing developments on the specific file.
Tell us one interesting story or fact about you or your business.

I lived and loved the law. As a result, much of my time was spent in the office. As our children grew older, my wife decided to join me with the knowledge that we would spend more time together. My children also accompanied me to my office. Over the years, I would often have my children join me at my office to assist or attend court or the land registry office with me to close a purchase or sale of a home or building. My love must have been infectious as 3 of my children attended law school to become lawyers. At one time, I had all three of my children practicing law with me. I was delighted that they all pursued a career that gave me so much satisfaction. We joked at family dinners that the firm name should instead be Solnik, Solnik, Solnik, and Father. The family dinners were pretty heated with all the lawyers at the table, including my son-in-law, who is a lawyer. Thankfully, my daughter Melanie, a teacher, kept us in line! Although I retired a year ago, I am pleased that my son Manny continues the Practice I established over 60 years ago. 
What is one of your favourite Junction memories from the last 50 years?

I have fond memories of my many friendships with people active in the Junction; my earlier years in the Junction are especially vivid. Getting together with my real estate buddies Karl Danitchek, the Lozo Brothers, the Vesuvios brothers, and the manager of the Royal Bank is memorable. We would get together to have a few drinks and a few laughs. I also enjoyed The Junction BIA events. I loved the sidewalk sales; we would encourage the businesses to promote their businesses by having events outside. Community events such as fashion shows and historical themes would also be organized.
Tell us about a business in the Junction that you love to frequent (other than your own).

There are so many fantastic businesses and services in the Junction. I would spend a great deal of time eating at the local restaurants, one of my favourites was Vesuvios, and we were sad to see it go as we have so many fond memories. There continue to be many beautiful places to eat; the Junction is a

foodie

destination. The services in the Junction are also fantastic; I was a patient of Dr. Brian Feldman for many years, who just retired. The Junction has become an incredible place to have your business, live, shop and be entertained. I love the Junction and am proud to have participated In its growth as a business owner and BIA Board member for many years. It is a neighbourhood in the city's centre with a small-town feel.
How has the neighbourhood changed over the last 50 years?

The change over the years has been dramatic. Dundas Street was hugely popular when I opened the practice in the early 1960s. All the big box stores of the day, like Sears and Bad Boys, were here, and the streets were packed not only on weekends but during the week. The community flourished. However, over time, with the subway on Bloor street, the Junction started to slow down and became quiet; people stopped shopping and spending as much time in the Junction. Over time, however, for a variety of reasons, more and more businesses have moved into the Junction. The Junction is also a popular place to live; prices are reasonable, it is close to the City Centre, and it has a great community feel. To this end, the Junction is now popular and trendy. When the New York Times reports that the Junction is one of the hippest places in the world, we know that is quite something. The Junction neighbourhood has come a long way since we opened here 60 years ago, and I am so proud that our business is a part of and continues to thrive in this very vibrant community.