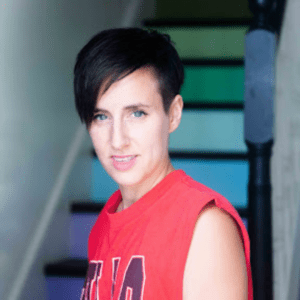 Catherine Cachia
Catherine Cachia is a multidisciplinary artist who works in many mediums: mural painting, hand lettering, illustration, photography and more. Her work's thread is embracing what's imperfect, messy and human. She considers art-making a spiritual practice that can bring a sense of healing and balance to both the artist and the viewer. She aims to unburden and uplift people, if only for a moment when someone encounters her work. Her visual art can be seen at www.catherinecachia.com, and her documentary family photography at www.catherinecachiafamilyphotography.com.
Learn More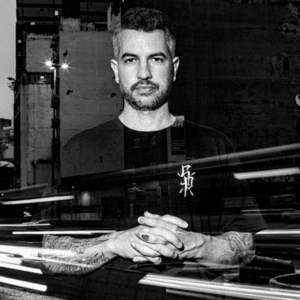 Henrique Montanari "EDMX"
São Paulo native EDMX embraces urban chaos, reimagining cityscapes with spray paint, stencils, and augmented reality, offering a distinctive perspective. He's the sole South American artist in "Street Art in Times of Corona 2020," a notable accolade. Internationally acclaimed, EDMX won the American Art Awards 2022 and Global Art Awards 2018 Dubai. With 20+ years of animation experience, he's refined his fine art skills, showcased at renowned festivals like Meeting of Styles and Windows Wonderland. Notably, his sustainable installation using 800 recycled spray cans at the 5th International Fine Art Graffiti Biennial 2022 emphasizes art and sustainability. Features in publications like "2020 Beyond Words: A Street Art Guide to a Breathtaking Year" and "Caos on Canvas" underscore his impact on the scene. The pivotal moment arrived with his Arte Laguna Prize recognition, elevating his global art presence and validating his unique contributions to urban art.
Learn More