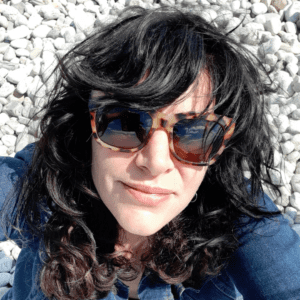 Thelia Sanders Shelton
Thelia Sanders Shelton is a visual artist and children's book author/illustrator, self-publishing her first book, Esteban, the Christmas Peacock, this past year. In 2016, Thelia co-created The Toronto Driftwood Sign. Since then, Thelia has focused her creative energy and practice on public art as a sculptor and muralist, all within the Toronto area.
Learn More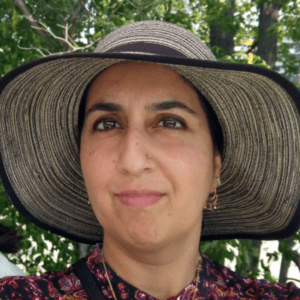 Khaula Siddique 
Khaula Siddique is a self-taught, award-winning visual artist working with digital and traditional mediums. Born and raised in Canada, the daughter of South Asian immigrants whose main aim was to produce doctors or engineers. Her father pointed at her in her warm York County Hospital bassinet, proclaiming, "This one's going to be a doctor." The story went quite differently, which is why you should never assume in life. While she did dutifully pursue an education in science, earning her Masters in Biochemistry, she now gets paid to scribble on everything from small pieces of paper to large walls. Any surface will do as long as she can paint a story on it. A true believer in the therapeutic benefits of art and the importance of preserving and telling people's stories, she loves bringing art to the community and the community to art. She achieves this through interactive art events, unique exhibitions and public art with a message. Always curious to try something new, she overcame her terror of all things tech and dove into the digital world. She found the repetitive, methodical process of animation both meditative and calming and an excellent way to escape the world's chaos briefly. Besides art and overindulging her eccentric orange tabby, she is passionate about Rumi quotes and environmental and social issues, which are the themes in much of her artwork.
Learn More