JOIN THE FUN ON SATURDAY, JUNE 20, 2020!  
We are delighted to be bringing back The Junction 9th Annual Summer Solstice Festival on Saturday, June 20 from 11 AM to 10 PM. With an anticipated attendance of over 15,000 patrons, it's going to be bigger than ever!  Live music, an art market, food, craft, street performers and lots of fun for everyone! Celebrating the longest day of the year and the kick-off to summer, this year's theme is a 60's retro-inspired psychedelic pop-art street party!  Think Love, Peace and Flower Power!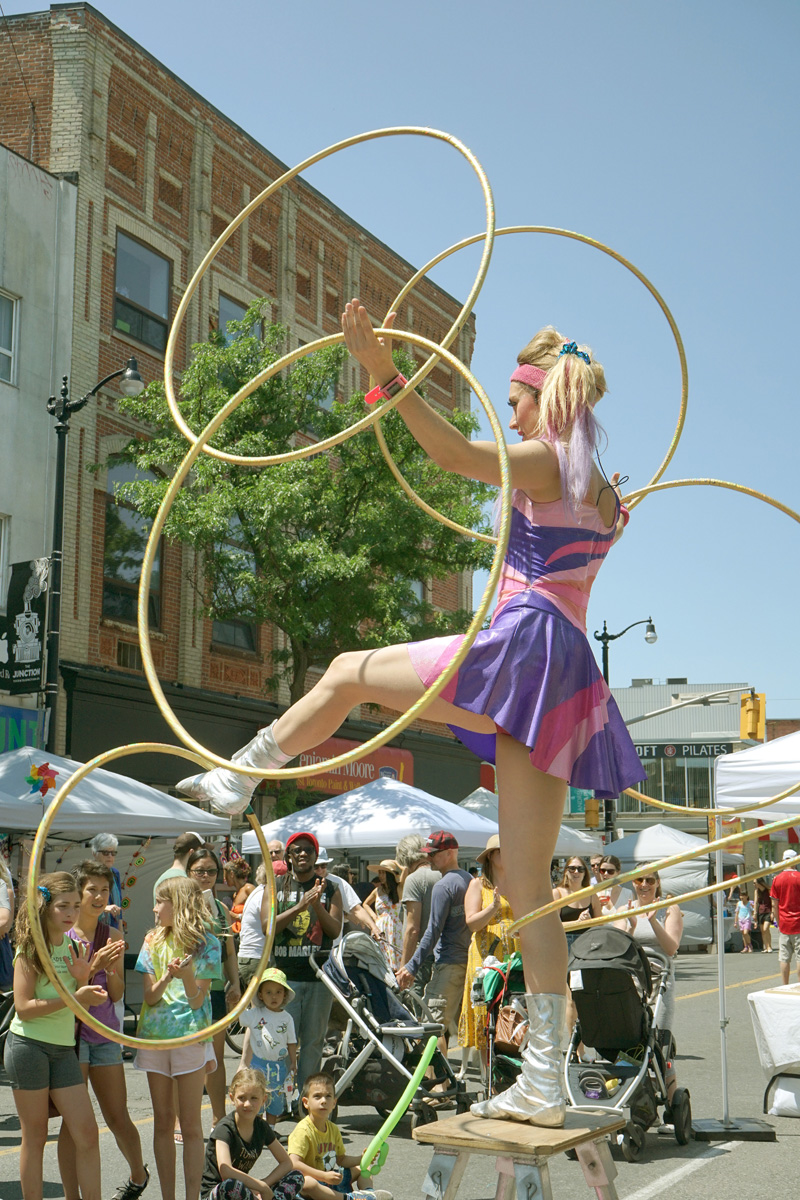 We once again provide a full road closure along Dundas Street West, east to Indian Grove and west to High Park Avenue. NEW THIS YEAR: We will provide additional street closures or "Block Parties" on Quebec and McMurray Avenue.
We invite any unique and vibrant musical acts to apply to be a performer at our Summer Solstice Festival! We are also excited to welcome buskers of all sorts to show off their stuff to the Toronto community!
 Applications due February 1, 2020