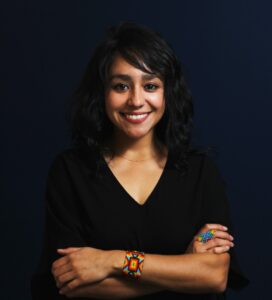 Daniela Rocha
My artistic work is the result of my experiences living and working in various parts of Latin America. The rich and vibrant cultures of the places I've visited have been my main inspiration to create and share my artistic vision with others. As a Canadian-Colombian artist, it is empowering for me to paint around the themes of culture, nature, and identity enriching Canadian multiculturalism. Most of my murals are found in Canada and Colombia, and Mexico. My wish is to continue painting across Canada and the world.
Artist Inspiration
My inspiration for the mural is nature, I love painting plants in the city where sometimes it tends to get too grey because of buildings. Murals bring colours to our everyday commute, to our routines in the city. Painting in this intersection is really inspiring for me as many people will see the mural and find the animation very fun and exciting!
Learn More
Melad Jajou
Melad is an illustrator/animator and sneaker-head based in Mississauga. He prefers to use a mixed media approach that uses saturated colours in his work. Creating weird looking characters and exploring strange worlds through his illustrations and animations is what he enjoys most. With his animations, he tries to break the norm. Weirding people out, confusing them, making them laugh, questioning their life choices that led them to one of his videos. A good mixture of joy and existential dread is what he strives towards. Besides drawing, making chiptunes is what soothes his spirit at the moment.
Artist Inspiration
What comes to mind when talking about banking is the relationship between the banker and the customers.
Through the animation I wanted to show that you can get more than you give by investing.
As well as showing the cyclical nature of always wanting to come back.
Having the animation be lighthearted and cheery we can show just how easy it is to bank!
Learn More