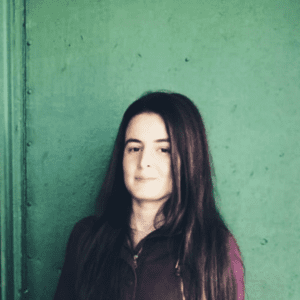 Lula Lumaj
Lula Lumaj is an illustrator, muralist, fine artist and instructor of Albanian descent. Their work depicts all forms of nature, including animals and people. Lula gets inspiration from everything around them and the people in their life. Their body of work is devoted to depicting meaningful illustrations that are colourful and bold.
Lula works with various mediums, such as oils, acrylics, watercolours, inks, charcoals, spray paint and exterior latex paints. Their art practise has taken them into many neighbourhoods within and outside of Toronto. In addition, Lula participates in various community-led projects, some of which have led them to mentor youth artists, which has been the most rewarding aspect of those projects.
Learn More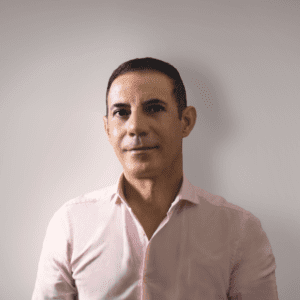 Bulent Karabagli
Bulent Karabagli graduated from Sheridan College and is an award-winning cartoonist with work exhibited in Istanbul, Turkey and Montreal, Canada, since 1980. His cartoons and illustrations covered a range of subjects, from humour to environmental protection and political satire. He was also one of the pioneers who were passionate about the environment and dangers of engineered foods back in the 1980s. Some of his works were acquired by the National Archives of Canada and were exhibited at the Canadian Museum of Caricature in 1992. 
Since 1989, he worked in the animation industry for over 17 years and was a supervisor of a group of animators for popular TV cartoon series such as Arthur (The team won Daytime Emmy Awards for consecutive four years), Caillou, The Busy World of Richard Scarry, and A Bunch of Munsch. Later, he developed his interest in Abstract Minimalist Paintings. His works were inspired by the beauty and flow of human form and dance. His paintings are usually a simple stroke done with a stick, revealing the underlying layers of colours.
LEARN MORE