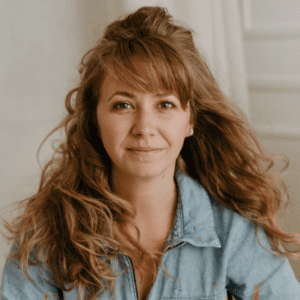 Julia Prajza
Julia Prajza is a Muralist, Lettering Artist, and Designer in Toronto who aims to bring joy and positivity into our everyday lives. As an OCAD University graduate with experience in Art Direction and Graphic Design, she has returned to her first love: drawing and painting.
Julia often focuses on floral or text-based imagery, creating intrigue with ornate details, vibrant colours, and a whimsical feel. Recently, she co-founded Neighbourhood Love, an artist collective collaborating with neighbourhoods to bring colour to our streets. Julia is a firm believer in the power of art and its ability to cultivate human connection and improve mental health.
Learn More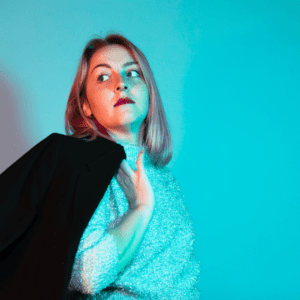 Mackenzie Bedford
Mackenzie Bedford is a telescope for queer space. 
The universe, by nature, is mysterious and queer. Exhausted by perspectives that lack the imagination and diversity it demands, she is revealing the queerness of the cosmos with mediums such as animation, painting, and projection. Growing up in the closet in a small mountain town, her work revolves around queer femme exploration, dreams, and their surrealities.
She's also an introverted sci-fi lover with a penchant for karaoke.
LEARN MORE