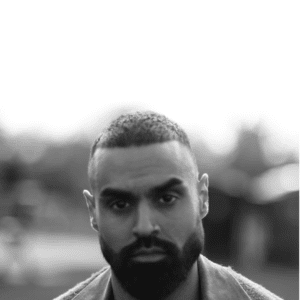 Jared Olsever
Jared Olsever is a multidisciplinary artist who was born and raised in Toronto, Canada. After a Studio Arts education from George Brown College, he later received a Digital Media Arts diploma from Seneca College at York University in 2011. He continued exploring different mediums such as painting, sculpture, digital media, portraiture, and figurative painting. Olsever explores his creativity using video, graphic design, digital illustration, and acrylics to develop narrative compositions around his identity.
Olsever uses robotics, toxic masculinity, and religious themes to display the impact of programming in the world he grew up in. An amalgamation of these motifs in real life often forces people to become products of their environments, coded to act and feel a certain way. His work presents a crossover of psychedelic healing, confrontation of a problematic past and reclamation of one's existence while calling for freedom from conformity.
Learn More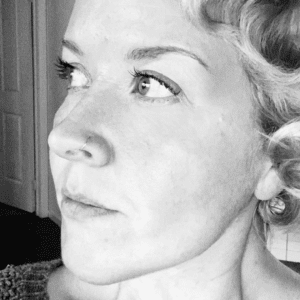 Annie Murray
Annie Murray is an animator, projectionist, experimental filmmaker and lover of abstraction. Their interests lie in creating playful and absurd artworks to spark imagination and curiosity through the pursuit of integrating new technology.
Annie Murray is a producer and programmer for the Melbourne International Animation Festival and is currently an artist in residency at Elwood College for Regional Arts Victoria. She is participating in the RAV 2022 Arts and Education offerings with her animation workshop Bigger Picture Animation and recipient of the 2020 Large Creative Grant from Maribyrnong Council, which is to create the first-person documentary ''Take Up Space'' for Women's Health West. Her short animated films are screened globally, and she routinely works with musicians to create narrative-driven and self-contained animated music clips. She has recently branched out into Augmented Reality embedded artwork to add a new layer of life to her first love: community engagement through animated storytelling.
She is currently creating a short, abstract animation to accompany a brand new and original work by poet Cate Kennedy for Women's Health Goulburn North East in response to gendered violence in the aftermath of a natural disaster – specifically bushfire, called "Stay or Leave" which is currently a WIP due for wrap early Nov 2021.
She often collaborates with other experimental visual artists and recently completed a short project called "A Way Down Below," which will be showcased via MIAF as part of International Animation Day (28th Oct 2022)
LEARN MORE