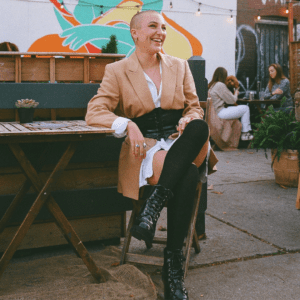 Caylen Monroe
An emerging artist and lifelong painter, Caylen Monroe's practice aims to create imagined and physical spaces that embody playfulness and allow space for queer joy.
Their multi-disciplinary painting practice focuses on oil portraiture and a more abstracted, colour-focused approach to muralism.
Learn More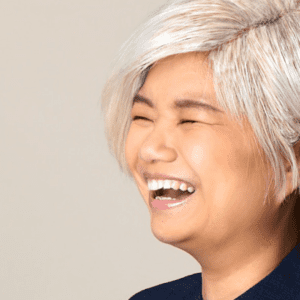 Gwen Ng
Gwen is a Toronto-based Motion Artist who was born in Hong Kong. She completed her Bachelor's degree in animation at the City University of Hong Kong. Following graduation, she pursued a career in the creative industry as a Motion Designer for over ten years on various platforms such as TV commercials, events and conferences, and social media. She is also passionate about sketching; her favourite subject is human figures.
Gwen has studied visual art for over six years by exploring various art mediums – from brush and ink to new media. Her work style is described as dynamic and sleek in motion, yet she is simultaneously raw and intense in her drawings with her expressive strokes.
LEARN MORE