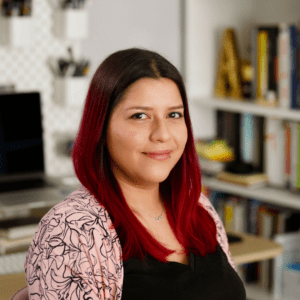 Andrea Rodriguez
Andrea is a Designer, Lettering Artist and Muralist based in Toronto. She is creative, bold, and colourful. She is an award-winning multidisciplinary designer, who studied Graphic Design and Art Direction at OCAD U (Toronto) and Pennighen (Paris) respectively.

Andrea's art consists of mixing plants, animals, and letters to honour nature. It is reminiscent of her childhood years in Colombia, incorporating them into her Canadian life. As an artist, she feels that her purpose is to create awareness about the loss of flora and fauna through engaging and eye-catching messages that motivate people. She aspires to brighten the day of anyone who walks by her art. Andrea tries to inspire them to question themselves about the murals she paints.
Learn More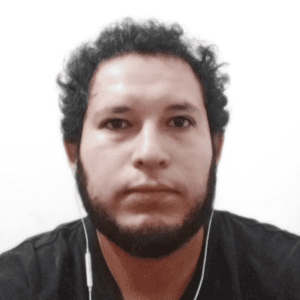 Jesús Aguilar Vargas
Jesús Aguilar Vargas is a self-taught multidisciplinary artist. His art is developed from different media (AR, audiovisual, installation, video mapping, painting, engraving, sculpture, urban art, and cultural activism). Currently, his work focuses on audiovisual exploration with audio and video records of ecosystems such as mangroves, deciduous forests, and natural contexts. He creates these audiovisual installations for community intervention and areas devoid of art for children and young people. At the same time, he's developing multiple projects in his gallery workshop LA MEMORIA DEL PEZ, where he produces his engraving work PEDALEANDO UNASTA LA MUERTE (SERIES OF WHITE BICYCLES). He also conducts painting and visual arts workshops for the general public.
It is worth mentioning that communities near the national marshes of southern Sinaloa, RAMSAR site, develop an audiovisual scenic intervention project as an annual festival. Thus, within the framework of the International Wetland's Day, MANGLARES DEL CIERVO promotes recognition, protection, and dissemination through the art of augmented reality in synergy with artists invited to collaborate.
His art has been exhibited in Sinaloa, Zacatecas, Guanajuato, Mexico; Peru; Brazil; Colombia; Cuba; Austin, TX; and San Francisco, CA.
LEARN MORE