Immerse yourself in the magical world of Augmented Reality (AR). Download the FREE Augle APP, activate the AR camera and watch our windows come alive!
Window Wonderland is an immersive AR art exhibition. By downloading the Augle app and pointing your camera at one of our Window Wonderland posters, you will be enveloped into a magical world of music, animation, and creativity that will serve as an enchanting experience for the whole family. Proudly sponsored by Stu Sells Realty Team.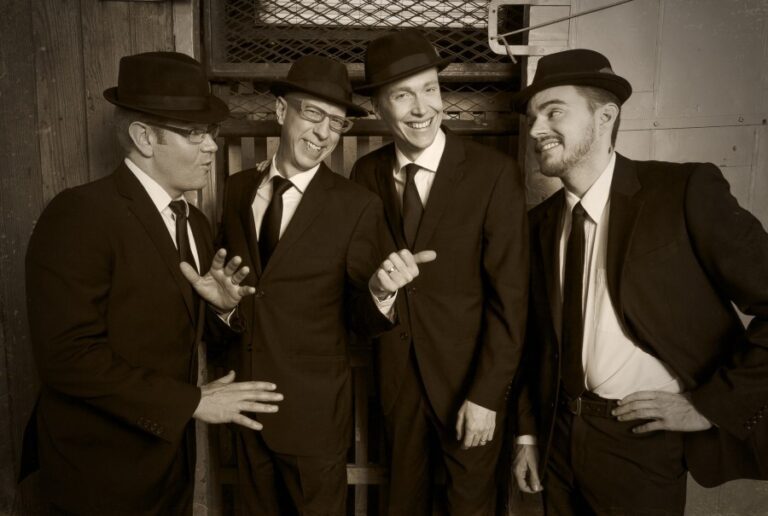 Cadence
The stage lights fall, the crowd goes quiet, and four harmonious voices rise up and fill the air. The melodies unfurl into something both familiar and fresh. What comes next may be a classic song by Joni Mitchell or Louis Prima.  It may be an old bebop standard or cheeky arrangement of a 1980s hit. But these are arrangements like you've never heard them before—containing all the richness of a full band, but performed using just four voices.
This is Cadence, Canada's premiere vocal group. Based in Toronto, this a cappella ensemble has been wowing audiences across the country and around the world for over 20 years. Whether performing at sold-out jazz clubs and concert halls, at music festivals, for educational outreach, or for corporate functions, the members of Cadence bring an infectious energy and uncanny verve to every song they sing.
Learn More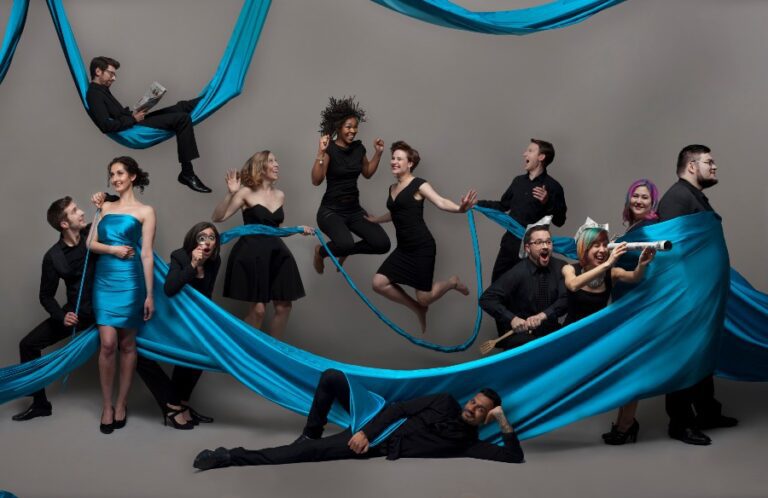 Countermeasure
Since forming in 2010, Countermeasure has earned standing ovations and critical acclaim worldwide. Led by award-winning composer/arranger Aaron Jensen, the group has shared stages with a cappella giants including Naturally 7 and The Swingle Singers and top 40 stars like Corey Hart and Blue Rodeo.
Countermeasure features 13 of Canada's top vocal talents, performing innovative arrangements of pop favourites, classic jazz standards, and original songs. Their diverse songbook has equipped the group to headline international choral concerts, play the main stage at jazz festivals, entice club-goers onto the dance floor. Incorporating innovative live looping, instrument imitation, and vocal percussion, Countermeasure enthralls their audiences worldwide with their dramatically choreographed shows and flawless harmonies. They have won multiple awards from Contemporary A Cappella Society of America, include Best CAL Album, best video, and for songwriting.
Learn More
Tracklist
Holiday Soundtrack performed by Cadence (November 14, 2020- December 31, 2020)
1. Carol of the Bells
2. Christmas Song (Chestnuts Roasting)
3. Have Yourself a Merry Little Christmas
4. River
5. Sleigh Ride
New Year Soundtrack performed by Countermeasure (January 1, 2021- January 31, 2021)
6. Don't Stop Me Now
7. Up On The Roof
8. I Saw Her Standing There
9. Here's To You
10. Moments Between