Latitude 44 Gallery Framing Decor
Here at Latitude 44, we have been custom framing since 1982 and have founded our reputation on our passion for high-quality customized frames. Our team will consult with you to bring a unique design choice into your home or workspace. Custom framing gives definition, intention, sentiment and interior design aesthetic to your space and it is a personal project for all of us. From certificates to awards and crafting complex 3-dimensional framing design – we look forward to working with you.
Other Offers: Greeting cards, jewellery, candles, maple syrup, photos, and prints.
Follow us on Instagram, Facebook, and Twitter!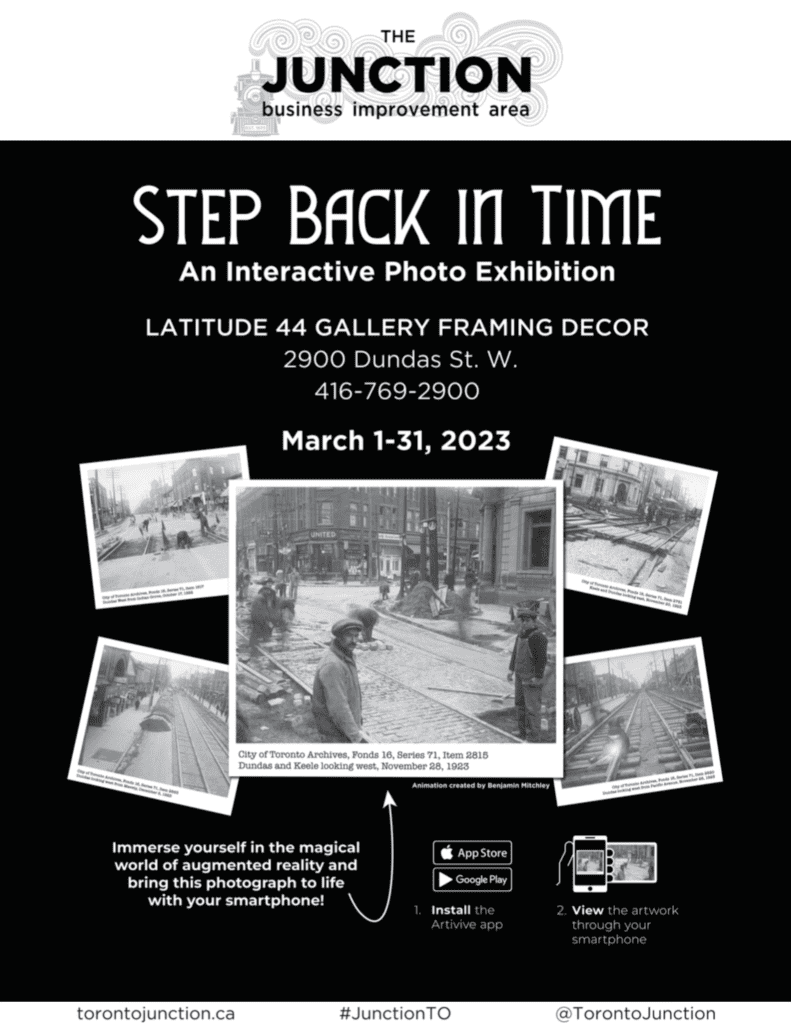 To commemorate our 50th anniversary, The Junction BIA, in partnership with Latitude 44 Gallery Framing Decor, presents an Interactive Photo Exhibition & Silent Auction featuring archival Junction photography from 100 years ago! Each image is accompanied by informative signage, and as a bonus, one of the photographs will be animated with augmented reality (AR) by globally successful artist Benjamin Mitchley. You won't want to miss this! Immerse yourself in the magical world of augmented reality while discovering how the Junction has developed throughout the years.
The exhibit will be open from March 1-31 at Latitude 44 Gallery Framing Decor, located at 2900 Dundas St. W. Bids will be accepted in person up until 6 pm on
Friday, March 31, during retail hours.
Contact Latitude 44 Gallery Framing Decor at 416-769-2900.
See you there!
Photo credit: Adriana Luhovy