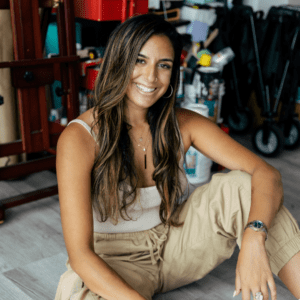 Jasmin Pannu
Jasmin Pannu is an award-winning Artist with 100+ projects produced nationally and internationally using digital, traditional and Augmented Reality mediums. She is a Gold-Level muralist, and her work has attracted clients such as Coca-Cola, Nike, Lancome, Shopify, Starbucks, Footlocker, City of Toronto, Gallery of Stratford, City of Brampton, Inkbox, Indigo, Huron County, The Daniels Corporation, and more. Jasmin's artworks range from murals to live paintings, digital works, animations and installations. They have received media attention from CBC Arts, Breakfast Television and exhibited at galleries such as the Museum of Contemporary Art, the Ontario Science Centre and the Royal Ontario Museum.
Learn More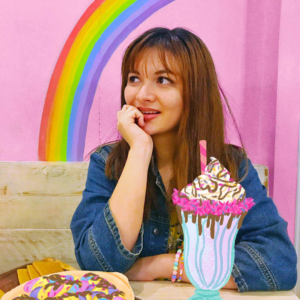 Jeca Martinez
Jeca Martinez is a Toronto-based storyteller who uses animation, graphic design, and illustration to spread joy and colour.
She has worked with global clients such as Facebook, Hallmark, Google, GIPHY, and United Nations, on creative projects ranging from animated greeting cards, sticker packs for messaging apps, children's books, and more. Currently, she is a senior graphic designer and illustrator at Fluency Digital Agency.
Learn More
Junction Dreams
EXHIBIT LOCATION: