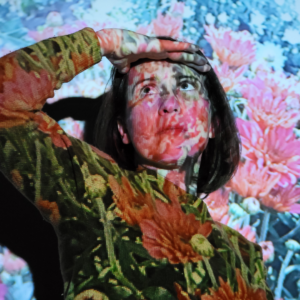 Erin McCluskey
Erin McCluskey, a visual artist from Ottawa, is now based in Toronto. She earned a BDES in Illustration from OCAD University and a BA in Theatre from the University of Ottawa. Erin creates images on paper, walls, objects, spaces, and stages. She explores nature, urban spaces and the body in her artistic practice. She is interested in capturing intimate and fleeting moments in shape and colour. Erin has created over 20 murals throughout Toronto and the GTA.
Learn More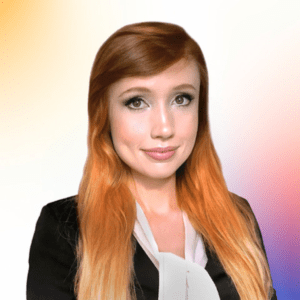 Shade Lourens
Shade Lourens is a South African-based multidisciplinary artist. Besides studying Visual Communication at the Open Window Institute, she has recently completed a postgraduate professional e-learning course in Modern Motion Design at Motion Design School.
During her free time, she creates digital illustrations with a combination of textures and figures that conveys a feeling of liberation and escapism. Apart from giving her a platform to express herself, Shade's favourite part of augmented reality exhibitions is seeing the viewers' expressions after experiencing an artwork that comes to life. 
Shade has more than five years of experience in the Adobe Creative Cloud and is very knowledgeable in creating layered files for animation. She specializes in masking original artwork using Adobe Photoshop to prepare it for animation or using vector files in Adobe After Effects.
As an artist, she believes that Augmented Reality enhances artworks and offers viewers a fresh perspective through sensory immersion.
Learn More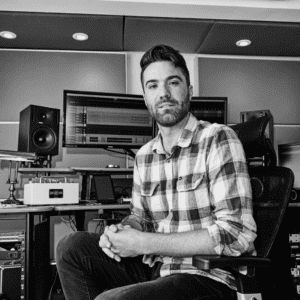 Joel Schwartz
Joel Schwartz is a seasoned guitarist, multi-instrumentalist, and music producer of award-winning records.
With 20 years of experience as a professional musician, he produces recordings for contemporary roots, folk, Americana, blues, and indie musicians.
The recordings he's played on and produced have won, or been nominated for numerous awards including the Junos, Canadian Folk Music Awards, Western Canadian Folk Music Awards, Ontario Folk Music Awards, Maple Blues Awards, and Blues and Roots Radio Awards.
Joel has toured and/or recorded with: Birds of Chicago, Amelia Curran, Matthew and Jill Barber, Great Lake Swimmers, Royal Wood, Jessica Mitchell, Aviva Chernick, Andrea Koziol, Dione Taylor, Lydia Persaud, Jadea Kelly and many others.
Joel proudly endorses K&K pickups and Neunaber pedals.
Learn More
Composition with Abstract Shapes and Lines
EXHIBIT LOCATION: