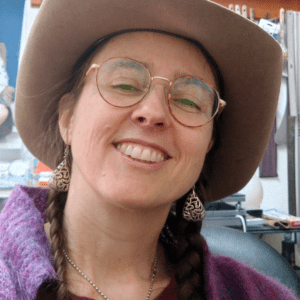 Elizabeth Jackson Hall
Elizabeth Jackson Hall is a Toronto painter, primarily in oils, mostly from life. Her landscapes and florals are almost always painted en plein aire. Since graduating from the Ontario College of Art (1996) and at the University of Toronto (1998), she has exhibited commissioned portraits, landscapes and still-life paintings at the TOAE, the Bloor West studio tour, and for nearly 20 years, through The Mad Dog Gallery outside Picton. E J Hall has also been employed in church restoration with FPD (Fine Painting and Design) from 2004 to 2006 and has executed various ecclesiastical commissions for churches in Canada and the States, as well as performed statuary repairs, both privately and through Claude Legros in Toronto. In 2015, she formed the art collective Wunderkabinette with her long-time friend and patron, Steve Loretta. Together, they specialize in paper mache and sugar skulls for Day of the Dead celebrations. She also co-founded Art 2B with fellow artist and friend Tipera Cleveland, an inclusive West-end drawing group that, pre-COVID, gathered at the Golden Gecko to draw in public and encourage others to do the same.   Currently employed as an art instructor at the newly reopened Artworks Art School, she continues to paint and accept commissions, including murals and statuary repair. She is also an active member of the Ontario Society of Artists.
Learn More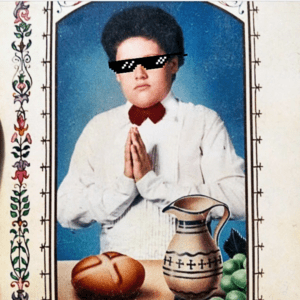 Luis Campos
Luis Campos is a Brazilian multidisciplinary artist in Toronto. He utilizes various techniques to produce many unique pieces, such as animations and illustrations for TV, film, and advertising. He is also a passionate game designer and entrepreneur, developing interactive experiences for mobile and consoles. 2023 marks his fourth consecutive year contributing to Window Wonderland.
Learn More