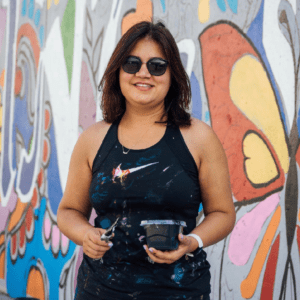 Poonam Sharma
Poonam Sharma, is an immigrant, a woman of colour and a mother. She is a community animator who brings people together to engage in the creative process. She has painted over 25 murals across the Greater Toronto Area (GTA) and believes in working closely with community members. She says, "A painting belongs to the artist; however, a mural belongs to that community which is only fair as they see that wall every day."
Learn More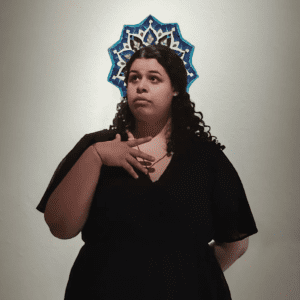 Sara Santos
Sara is a Portuguese woman across the ocean who brings works of art to life! 
Although she has a degree in Art History, she's a self-taught animator who breathes new life into classic works of art.
She has been passionate about video games and animation since she was young, which led her to learn 2D and 2.5D animation during the lockdown.
Besides creating fun animations for her dear audience, she currently works with Museums and Auction Houses to impress the world of classical art through their creations. Through people like Sara, augmented reality is paving its way into a Classical Art world, which is now more open to new technologies.
Learn More