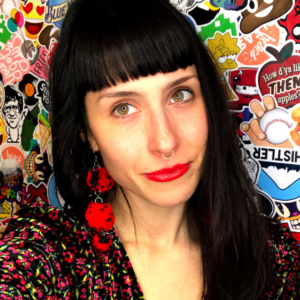 Natalie Very B.
Natalie Very B. is a Polish-Canadian illustrator, muralist, and art educator. She is currently concluding her studies at the Toronto Art Therapy Institute (TATI) in pursuit of a graduate diploma in Art Therapy. Having grown up in a country with a strong patriarchal regime and a system of inequality, she strives to use her art to educate people about the importance of anti-oppressive practices. 
Her bold and bright murals depicting the themes of nature and modern female empowerment can be found all across Ontario. She makes public art to change preconceived notions of feminism by promoting self-love and body neutrality in the world. She painted her first mural at the OCAD building in 2015 and has fallen in love with working on a large scale ever since. 
Learn More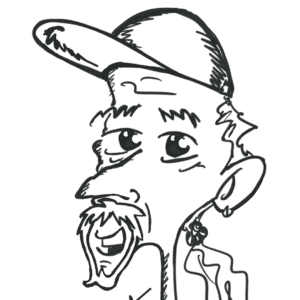 Mike Robbyns
Mike Robbyns is a Cartoonist/Animator living in Toronto's east end. Mike's debut short film "HeliDUM" was featured in several "Virtual" Film Festivals in 2020. Mike's first augmented reality animation was a part of the Junction's 1st Annual Window Wonderland exhibition.
With the advancement of technology in the ARTivive App, Mike is excited to expand his augmented reality animation to even more new artistic projects and venues. He already has a few other "Ideas!" in the works.
LEARN MORE