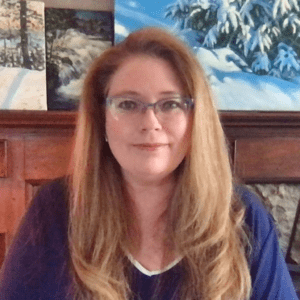 Margaret (Marg) Cresswell
Marg is an award-winning muralist who spent her final year of study in Florence, Italy and graduated from the Ontario College of Art in 1994. Over 20 years ago, she began working as a muralist, and after requests for commissions, she opened her studio, Murals By Marg, in 2001. 
In 2007, Marg was invited to exhibit her large-scale paintings at the Biennale Internazionale Dell'Arte Contemporanea in Florence, Italy. Since 2014, she has painted over three dozen public art murals in the City of Toronto. In 2017 she was awarded a Certificate of Recognition from the House of Commons for her mural in Richmond Hill as part of Canada's 150th Anniversary. 
In 2018 an international publication on street art, "Urban Scrawl," Australia, included her art. In 2019, Marg participated as a wildcard for the first season of "Landscape Artist of the Year, Canada," which aired on CBC in the fall of 2020. In November 2020, Marg was awarded the Denis Diderot Artist in Residence Grant and attended a month-long residency at the Chateau D'Orquevaux, France, in 2021. Marg's artworks reside in private and public collections in Canada, the USA and France. 2021 brought a celebration of 20 years in business as Murals By Marg.
Learn More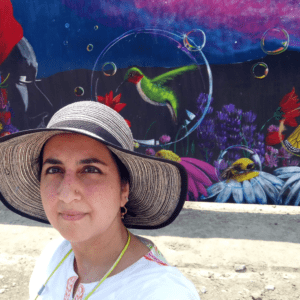 Khaula Mazhar
Khaula Mazhar is a self-taught professional artist. Born and raised in Canada, the daughter of South Asian immigrants whose main aim in life was to produce doctors or engineers. Her father pointed at her in her warm York County Hospital bassinet, proclaiming, "This one's going to be a doctor." Her story turned out quite differently. 
While she dutifully pursued an education in science, earning her master's degree in biochemistry, she now gets paid to scribble on everything from small pieces of paper to large walls. Any surface will do as long as she can paint a story on it.
A true believer in the therapeutic benefits of art and the importance of preserving and telling people's stories, she loves bringing art to the community and the community to art. She achieves this through interactive art events for the community, unique exhibitions, and public art murals with a message.
Always hungry for more, she strives to find new ways to bring art to the community and recently dove into the digital world, working hard to overcome her terror of all things tech. Besides painting and overindulging her large, eccentric, orange tabby, she is passionate about environmental and social issues, which are the themes in much of her artwork.
Learn More