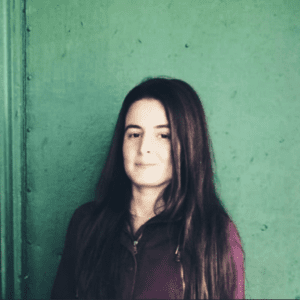 Lula Lumaj
Lula Lumaj is an illustrator, muralist, fine artist and instructor of Albanian descent. Their work depicts all forms of nature, including animals and people. Lula gets inspiration from everything around them and the people in their life. Their body of work is devoted to depicting meaningful illustrations that are colourful and bold.
Lula works with various mediums, such as oils, acrylics, watercolours, inks, charcoals, spray paint and exterior latex paints. Their art practice has taken them into many neighbourhoods within and outside of Toronto. In addition, Lula participates in various community-led projects, some of which have led them to mentor youth artists, which has been the most rewarding aspect of those projects.
Learn More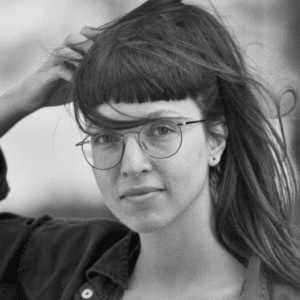 Diana Monova
Diana Monova is a Bulgaria-born, Brussels-based animation artist. She worked on films, TV series, commercials (Ari Floman's "Where is Anne Frank"), music videos, and animation expos. She participated in the AR expo Animated women at Animest, Bucharest, in 2021. Currently, she is developing a narrative AR game based on intergenerational conflict around nature in Bulgaria.
Learn More