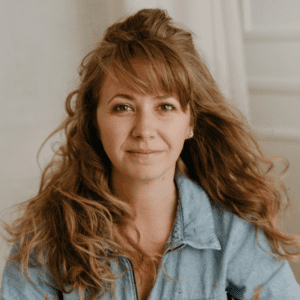 Julia Prajza
Julia Prajza is a Muralist, Lettering Artist, and Designer in Toronto who aims to bring joy and positivity into our everyday lives. As an OCAD University graduate with experience in Art Direction and Graphic Design, she has returned to her first love: drawing and painting. Julia often focuses on floral or text-based imagery, creating intrigue with ornate details, vibrant colours, and a whimsical feel. Recently, she co-founded Neighbourhood Love, an artist collective collaborating with neighbourhoods to bring colour to our streets. Julia is a firm believer in the power of art and its ability to cultivate human connection and improve mental health.
Learn More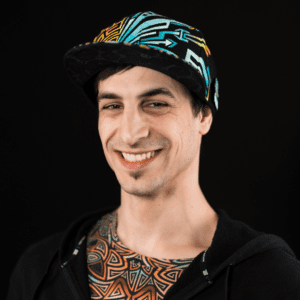 Jonathan Petrou
Jonna Petrou (JonnaP) is an American graphic and motion designer based in the Midwest United States. He has been consistently inspired by incredible audio/visual talent and has always strived to create something that evokes the same response. Fourteen years ago, his journey through motion began with stop motion animation followed by hand-drawn flash animation. Before long, he learned keyframing and 3D in After Effects, utilizing assets made in illustrator and photoshop to bring his art to life. He found himself incorporating his knowledge of each media to encompass the vision for his animated content. Most of the work is intended for concert/festival visualizers, but the augmented reality endeavour has allowed visionary animators like himself to blossom in new fashions.
Jonna's content explores creative journeys with a significant focus on closed-eye visual replications to create a melded audio/visual experience where people can see and hear the visuals and sounds. Attention to detail means to lure an individual into the artwork and drive the viewer's eyes around the piece. Drawing inspirations from ancient cultures, science fiction, nature, technology, and space, he strives to create an authentic experience that stands in people's memories and inspires them to be the next wave of outstanding visual artists.
Learn More