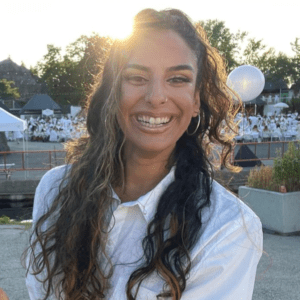 Jasmin Pannu
Jasmin Pannu is an award-winning multidisciplinary artist with over 80 murals in North America. Her artworks range from murals to paintings and digital, shown at galleries such as the Museum of Contemporary Art and The Royal Ontario Museum and attracting clients such as Coca-Cola, Indigo, Footlocker, and the City of Toronto. In addition, she has painted 5 Augmented Reality Murals.
Her process of challenging, creating, and transforming, links her various art forms, allowing her to build public works that balance visual and mental stimuli with playful imagery and colour psychology to create immersive art experiences. Through the years, Jasmin's work has been featured nationally and internationally, including through CBC Arts, Breakfast Television, and City TV.
Learn More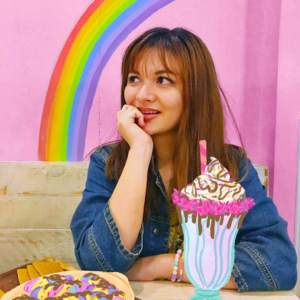 Jeca Martinez
Jeca Martinez is a Toronto-based storyteller who uses animation, graphic design, and illustration to spread joy and colour.
She has worked with global clients such as Facebook, Hallmark, Google, GIPHY, and United Nations, on creative projects ranging from animated greeting cards, sticker packs for messaging apps, children's books, and more. Currently, she is a senior graphic designer and illustrator at Fluency Digital Agency.
Learn More