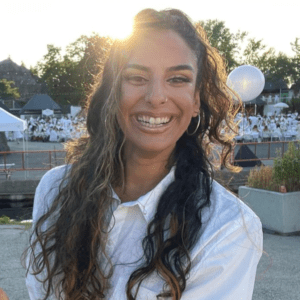 Jasmin Pannu
Jasmin Pannu is an award-winning multidisciplinary artist with over 80 murals in North America. Her artworks range from murals to paintings and digital, shown at galleries such as the Museum of Contemporary Art and The Royal Ontario Museum and attracting clients such as Coca-Cola, Indigo, Footlocker, and the City of Toronto. In addition, she has painted 5 Augmented Reality Murals.
Her process of challenging, creating, and transforming, links her various art forms, allowing her to build public works that balance visual and mental stimuli with playful imagery and colour psychology to create immersive art experiences. Through the years, Jasmin's work has been featured nationally and internationally, including through CBC Arts, Breakfast Television, and City TV.
Learn More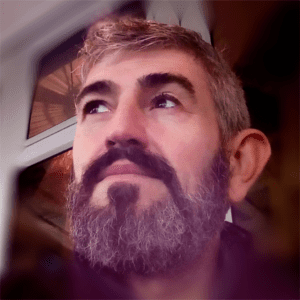 Benjamin Mitchley
Benjamin Mitchley is a South African fine artist, illustrator and animator. He studied fine arts from 1985 to 1987 at the Vaal University of Technology and Tshwane University of Technology. He had his first international art exhibition in Germany in 2005 and 2006.
From 2004 to 2016, he furthered his scenic experience while working in Dubai and South Africa on several industrial, film and television scenic art projects. Since 2010, as a self-taught animator, he has received recognition for a short film created for a SABC documentary and animation collaboration projects for corporate infographics.
He received a first-place award in a medical animation competition for the Iheed Institute in 2013. In 2019 with the introduction of augmented reality to his artwork linked to the Artivive app, this medium has taken him on a new journey with exhibition collaborations with the Artivive company, his participation in the 5th Ranetas VR Fest in Alcaniz, Spain and three Artivive solo exhibitions in South Africa.
In 2020 he received a place as one of the top 10 artists in the Artivive UN Peace Poster International Competition.
The first Artivive collaboration exhibition was held at the Venesia Hotel during the Miami Art Basil in December 2021. In 2021 he participated in The Junction's 2nd Window Wonderland Augmented Reality event in Toronto, Canada. In 2022 a selection of his Artivive artworks form part of the 'Art + AR = New Experience' exhibition presented by Artivive-Korea and hosted by Sunshine Studios in Korea.
His search for new ideas and experimentation with new techniques, styles, and media is ongoing.
Learn More