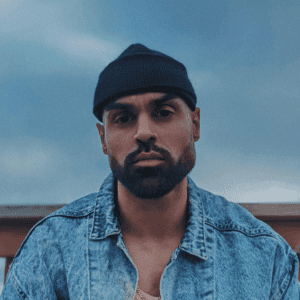 Jared Olsever
Jared Olsever is a multidisciplinary artist born and raised in Toronto, Canada. After a Studio Arts education from George Brown College, he received a Digital Media Arts diploma from Seneca College at York University in 2011. He continued exploring various mediums such as painting, sculpture, digital media, portraiture, and figurative painting. Olsever explores his creativity using video, graphic design, digital illustration, and acrylics to develop narrative compositions around his identity.
Olsever uses robotics, toxic masculinity, and religious themes to display the impact of programming in the world he grew up in. An amalgamation of these motifs in real life often forces people to become products of their environments, coded to act and feel a certain way. His work presents a crossover of psychedelic healing, confrontation of a problematic past and reclamation of one's existence while calling for freedom from conformity.
Learn More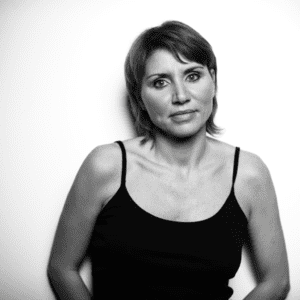 Francesca Fini
Francesca Fini is an interdisciplinary artist working with experimental cinema, digital animation, new media, installation, and performance art. Her many and varied projects, often addressing issues related to femininity, the distortions in the perception of beauty, and the influences of society on gender and women's issues, are a mix of traditional and digital media, lo-fi technology, 2D and 3D animation, homemade interaction design devices, and generative audio and video. Her work has been presented in many influential international festivals and venues. 
Among them: the 2011 and 2021 WRO Biennale in Poland, NordArt International Art Exhibition in Germany; FILE Electronic Language International Festival in Brazil; CYBERFEST in Russia; Instants Vidéo Numériques et Poétiques in Marseille; BORDER CROSSING collateral event @ MANIFESTA12 in Palermo; Guggenheim Museum in Bilbao for MEM Festival; MANA Contemporary for BODY + CAMERA FESTIVAL; MACRO and MAXXI Museum in Rome; SomoS Art House in Berlin; Japan Media Arts Festival in Tokyo; Margaret Guthman Musical Instrument Competition, organized by the Georgia Institute of Technology in Atlanta; CYBERFEST Russia, A plus A Gallery (Slovenian National Pavilion at the Venice Biennale); and, Videoformes Festival and Instants Vidéo numériques et poétiques in France.
Learn More