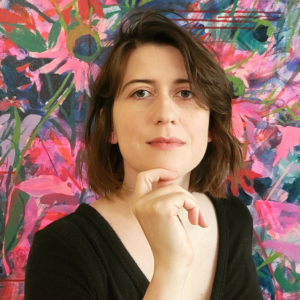 Erin McCluskey
Erin McCluskey is an emerging artist from Ottawa currently practicing in Toronto. She recently earned a BDES in Illustration from OCAD University. With a background in Illustration and Theatre, she creates images that exist on paper, walls, objects, spaces, and stages. Erin enjoys creating large, colourful, busy scenes with flat shapes in her mural practice. Erin has worked on previous mural projects such as Women paint, KJ Bit Laneway, Outside the box, Bell Box murals & more.
Learn More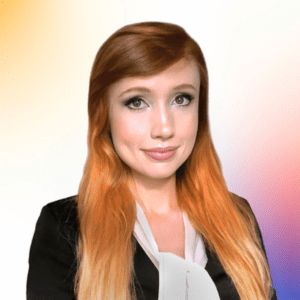 Shade Lourens
Shade Lourens is a South African-based multidisciplinary artist. Besides studying Visual Communication at the Open Window Institute, she has recently completed a postgraduate professional e-learning course in Modern Motion Design at Motion Design School.
During her free time, she creates digital illustrations with a combination of textures and figures that conveys a feeling of liberation and escapism. Apart from giving her a platform to express herself, Shade's favourite part of augmented reality exhibitions is seeing the viewers' expressions after experiencing an artwork that comes to life. 
Shade has more than five years of experience in the Adobe Creative Cloud and is very knowledgeable in creating layered files for animation. She specializes in masking original artwork using Adobe Photoshop to prepare it for animation or using vector files in Adobe After Effects.
As an artist, she believes that Augmented Reality enhances artworks and offers viewers a fresh perspective through sensory immersion.
Learn More