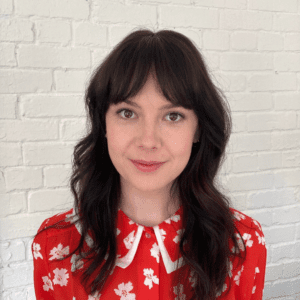 Elise Conlin
Elise Conlin is a Toronto-based illustrator and mural artist. She uses bright colours and graphic shapes to create playful scenes to evoke youthfulness and curiosity in the viewer. Growing up in a small town, she loves exploring nature, growth, and community themes in an urban landscape. Elise's inspiration draws from organic shapes, colours, vintage toys, and children's books.
Learn More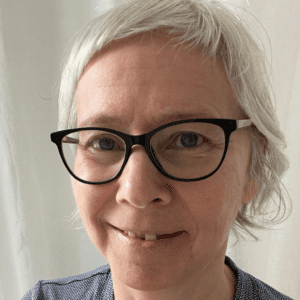 Sam Decoste
Sam (she/they) is an animation artist based in K'jipuktuk/Halifax. Their animated projects include The Wild in the Seed (co-created with the talented Annik Gaudet in 2021), Sincerely yours, Mrs. Taylor (AFCOOP/CBC 2017), Cahun & Moore Unframed (NSCAD 2015) and Mary & Myself (NFB 2014). Mary & Myself premiered at Hot Docs and was nominated for a Canadian Screen Award, Golden Sheaf at the Yorkton Film Festival, and was In Competition at the Tricky Women Animation Festival in Austria.
Their work has been screened at festivals, and galleries worldwide, including DOK Leipzig International Festival for Documentary and Animated Film in Germany, Air Canada's EnRoute, FIN, Emerging Lens Cultural Festival, and AFX festival grounds, and the Anna Leonowens here is Hali.
Most recently, they have been exploring Augmented Reality (AR) animation as a new way of storytelling.
Learn More