Introducing Our NEW Operations Coordinator – Suliman Khattak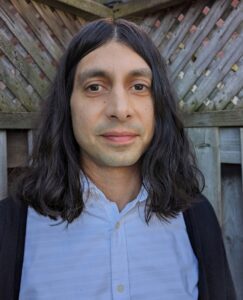 Suliman Khattak holds a Bachelor of Arts degree in Sociology and a developmental services diploma and has extensive experience in the non-profit sector. He has worked as a Program Supervisor for Community Living Toronto, managing large teams and liaising with multiple departments, outside agencies, stakeholders, staff, clients, and clients' families. Before that, he worked as a Support Worker and Project Lead for the Pre-Employment Skills Development Project.
He demonstrated exceptional professionalism and a commitment to upholding the program's values of inclusion, compassion, dignity, and respect while supporting job seekers with developmental disabilities. Suliman's experience in these roles has equipped him with excellent interpersonal skills, the ability to make on-the-spot decisions, and a talent for problem-solving. In addition, Suliman enjoys spending time with family and friends, working on music-related projects, and attending live music events. He is dependable, motivated, and proficient, and his adaptability, positive attitude, and dedication to community connections make him a perfect fit for the Operations Coordinator position with The Junction BIA. Welcome, Suliman!